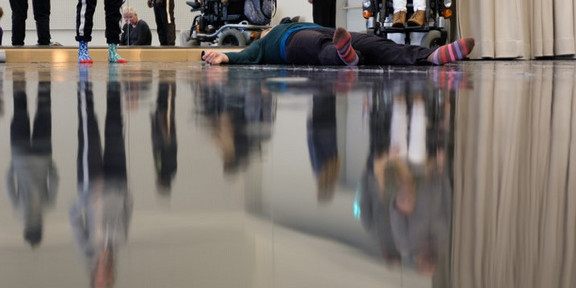 For those interested in inclusive cultural work: mixed-abled master classes for artists from the fields of dance, theatre and spoken word.
From August 2022, cultural workers with and without disabilities who want to make their work inclusive can take part in four different master classes in Cologne. These workshops are organised by the Un-Label Performing Arts Company, a cooperation partner of the Department of Music and Movement in Rehabilitation and Education (see project Creability, Link to the Creability Projekt)
The master classes will be led by the following experienced speakers: Director Nickie Miles-Wildin (UK), poetry slammer Kai Bosch (DE), choreographer Marc Brew (UK) and spoken word performer Max Greyson (BE) - almost all of whom have a disability themselves. Through training, they enable professionalisation, not only for experienced artists, but also for newcomers.
For more information, visit the Un-Label Performing Arts Company website: Link to Un-Label
Online registration at: Link to the registration